Hello Digital Camera-Ideas Enthousiast,
Thanks for being on our blog today,
Great that you are here,
because
today I
Will tell some more about our
Highly Personalizable Photo Gifts
,
As you might have read in a previous blog post titled:
Easily Make Unique Personal Photo Gifts
Personalised Photo Gifts can be a
great for Special Occasions.
(So you are in luck because we actually have a

Whole Photo Gifts Collection of them for you!)
Here below a few samples: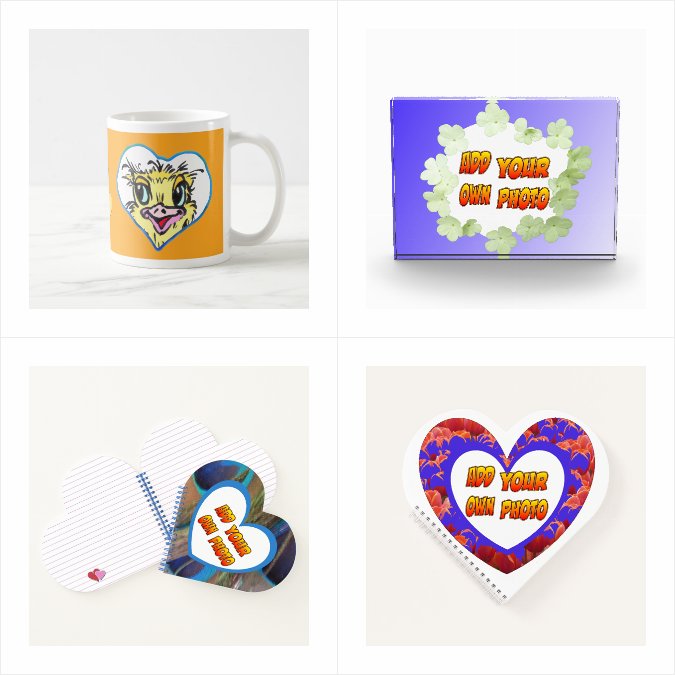 Photo Gifts Collection
by
Edelhert Design Studio
Simply Click the
Blue Personalize Button
,
And it all is communicated clearly,
and pretty much speaks for itself how
you can easily replace the
'Place Holder-images'
With your own Photo's.