Tuesday, May 22, 2018
On our EDS Newsfacts blog we already announced it:
NEW: ZOO Puzzles with Great Looking Photos!


Here Below One of the Examples:
Zoo Puzzle: Colorful Mirrored Toucan Face Jigsaw Puzzle
by
EdelhertDesignStudio
As a - Puzzle Fan - you Definitely want to have a Look at Our Great Collection of Puzzles:
See More PUZZLES
Also See:


Some of Our Photos
Made Into Posters



Posted by

hpvanduuren
at 1:06 AM
No comments:

Tuesday, May 1, 2018
As you could read in our previous post


Oooh DEER a DEER! we recently went to Nature Park Lelystad
to make many great looking Photos!
— Edelhertdesignstudio (@dvanduuren1) 28 april 2018
Thanks for
- Your -
Re-Tweets
and
Likes!!!
)
It's great to see that so many people like
the
Photo Collage
we made from visiting the
Wild Pigs
with their little ones!
(you can read more about
Wild Pigs on
Wikipedia)
It's great to see that this
TWEET
also
actually got
Re-tweeted
,
Especially Your ReTweeting Really Helps Us tremendiously

To Reach More People!
This One Is Also Made
into A Poster!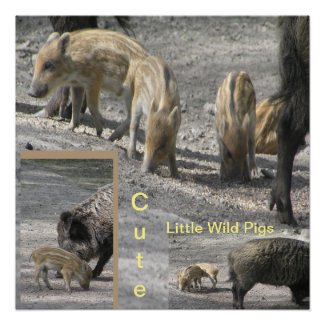 Cute Little Wild Pigs Square Poster
by
EdelhertDesignStudio
Read More About Our Poster Photos




Also See;

Doing Bird Photography for Our Designs



See More Poster



Read More About Stock Photography

Read More About Our Popular
Daffodil Spring Flower Designs
BTW also See this Great Looking winning
Photo Competion Photo!
taken at Natuur Park Lelystad


"
TODAY
is a
Gift
that's why they call it the
Present!
"
Have a Look - TODAY - (and Beyond) At Our Collections of:
The FUNNY TALKING PARROT,
And the - GIFT Collections - from the PEACOCK,
PHOTO GIFTS, TRAVEL Gifts, BOA Gifts, Selected Gifts, Business Gifts
.

--->>>
Welcome
on this Blog, and discover exciting..,
Fruitful Fun Photo Ideas
,
Exciting Blog posts & More!!!,
Featured Posts:
10 Great Photo Tips, Discover Stock Photography, Bloggers Want Your Photo's!, Create Your Own Greeting Card Line, Create Personalized Photo Gifts,
Photo Competitions
,
DISCOVER Other Great Photo Frame Ideas!!!
, -
Photography Magazines
,
What To Do With Rejected Stock Photo's???
,
Making Promo Photo's
,
Discover The Greeting Card Market!!!, >>,
>>
Easliy Find:
Hotels
>>
,
Sunglasses
, >>, Travel Bags
,
Simply Scroll Down to find out more....,


New Posts:
<<<--- , (In the Left Side Bar you can find Practical Links & - Search Boxes, a Keyword Cloud and Topics aranged in Categories, )

(P.S. at the end of all these new posts you can also Discover Even More Recently Posted Posts,
by Clicking the Older Posts-link down below at the right.)






Share Posts with Friends
When You Find Posts,
Informative, Funny, Fulfilling
or
Inspiring,
Feel Free to....,
Free JavaScripts provided
by The JavaScript Source

Thank You
Thank You
For Your Stay
& Welcome Back!
To Frequently
Check Out New Blogposts,
and...,
* To Read the Comments & Replies and the 'Conversations' that are going on, any of the Blogs

* To Have a Look at the Most Popular Posts List.

* To Share info and Send it to Friends,.

* To have a look at the Great Links, you can find on the Great Links Page,

* Or at the Practical Info you can discover on any of the other Special Pages,

* Or for example to make use of the practical Search Boxes,
to search Products on Amazon,
or to search topics on Keyword...., etc. etc.


Here Below, with Just - One Simple Click -,
You Can Easily Bookmark this Blog
Amung Your Favorites

Free JavaScripts provided
by The JavaScript Source
Free JavaScripts provided by The JavaScript Source