— Edelhertdesignstudio (@dvanduuren1) 26 februari 2019
(BTW thanks for all your
Re-Tweets!
)
We received several
Re-Tweets
on
this Photo on TWITTER
reason enough to
create designs with this flower!


One of The Designs we Made from this Flower: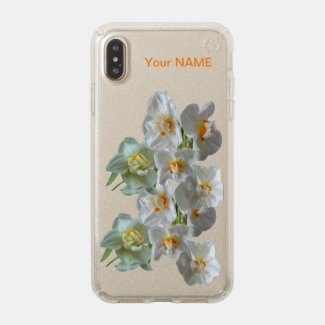 Glitter Speck Phone Case
These Bridal Crown Daffodils are white with an orange/white heart. They give you the message that Spring is in the air! The bright white color gives a real sunny feeling.
Holland is a flower country. In the garden many bulbs flourish like these daffodil flowers. You can customize your own text with your Name
or other Tekst.
Bridal Crown Daffodils Glitter Speck Phone Case
by
EdelhertDesignStudio
DISCOVER Our Great Limited Time Offers NOW!!!







also

Feel Part of Nature
with our MOST POPULAR All-Over PHOTO Print
Colorful (Spring) Flowers Leggings