How About This Funny
Bubbling Bunny Cartoon Clock
For Your Bathroom?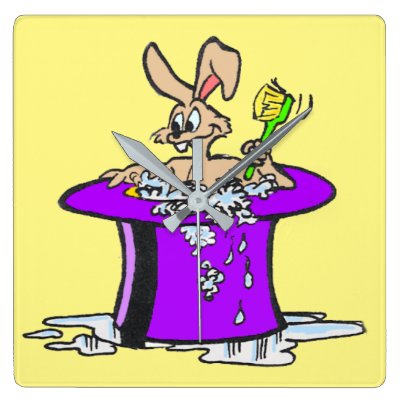 Bubbling Bunny Square Wall Clock Customizable
by
EdelhertDesignStudio
Recently we had this clock as
a
'Guest Post'
on:
Clockstahtzazzle.blogspot.com
So I thought: 'Let's also put it on our own BlogSpot'
as you can see here above.





Your Comments Are Welcome:


It would be great to see your
Comments about how you like the design
on Clockstahtzazzle.blogspot.com




In our Online EDS Store you can also discover
a great matching Shower Curtain
when you have a look at our

Shower Curtains
P.S.
there frequently are interesting
Special Offers
you can check out!
Follow Us
On Twitter:


EDS Twitter Page


So You Can Frequently Check Out This Blog
For - Crispy Fresh - New Blogposts
(You Can Also Just Browse, Looking
on Keywords etc. etc.)

Or check out the,
Comments & Replies
from other readers or the...,